---
These are some of the main groups and companies that we are involved with.

Designed for SMEs by SMEs and part of the CompTIA Trustmark family, Accredit UK is a quality standard designed to allow businesses to prove their excellence.

Web designers and developers working together to promote the use and preservation of accessible design standards

The International Association of Internet Professionals (IAIP) is a nonprofit association organized for individuals in the digital community.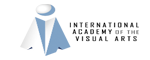 The IAVA is an assembly of leading professionals from various disciplines of the visual arts dedicated to embracing progress and the evolving nature of traditional and interactive media.

CubeCart is a complete ecommerce shopping cart software solution.

SecureTrading offer the most reliable and secure internet payment gateway and are fully Level 1 PCI DSS compliant.

CubeCart Third-Party Designers and Developers - The Unofficial Mods and Skins Community for CubeCart.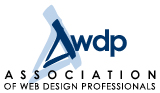 ---